Social Security Disability Attorney Serving Oregon, Washington, and Northern California
Almost two-thirds of all persons who file for Social Security Disability (SSD) are rejected on their first attempt. If you're seeking SSD benefits in the Pacific Northwest, including Oregon, Washington, and Northern California, contact JP Law PC. We can help you in the appeals process.
Lisa Porter Lang
Attorney at Law
Lisa Porter Lang, lead attorney at JP Law PC, was raised by a mother with Multiple Sclerosis and later worked as a paralegal for an attorney who was handicapped. She came to personally understand the challenges of the disabled first-hand.
Halfway through her practice about 10 years ago, she began focusing on Social Security Disability claims and appeals to better help disabled individuals in the Pacific Northwest. She brings compassion and dedication to every client she serves.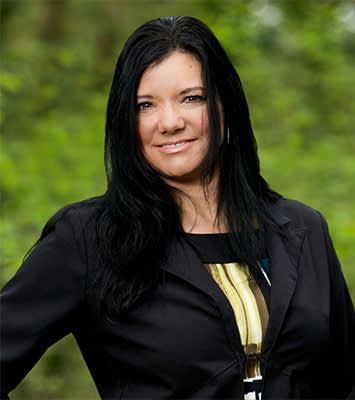 Help for Your Social Security Disability Case
Work with Experienced Legal Counsel
When you file a claim for Social Security Disability, you must first have a qualifying mental or physical condition that will leave you disabled for at least 12 months. Then, you must provide enough medical documentation and evidence to be approved.
The Social Security Disability Process
Filing a Claim

Your disability must qualify under federal guidelines, and the Social Security Administration will be looking for proof when you file your application. Be aware — the standards of proof are high.
If Denied, File for Reconsideration

The most common reason for denial is the lack of sufficient medical evidence. You can request a reconsideration if you're turned down, and you can then provide supplemental medical documentation.
Appealing the Ruling

The next step after a reconsideration is a hearing with an administrative law judge (ALJ). If that doesn't work out, you can turn to the SSD Appeals Board, then to the federal court system.
Trust a Knowledgeable Attorney
The Initial Claims Process
JP Law PC is ready to help you assemble the medical evidence and other documentation you need when you file for SSD. A thorough package increases your chances for approval.
Reconsideration & ALJ Hearing
If your reconsideration is rejected, JP Law PC can review the material to be submitted by Social Security to the ALJ for your hearing and advise you on how to proceed.
Appealing the ALJ Decision
If the hearing doesn't work out, then you can take your case to the Appeals Board. It is wise to use an attorney to help you in the process and perhaps even represent you.
Pursue the Benefits You Deserve
With a high rejection rate of new SSD claims, many people get frustrated and give up, or struggle to figure out how to get the process moving toward approval. That's where JP Law PC comes in. We know all the steps of the process and can help you answer the agent's questions and provide supplemental documentation.