Compassionate Advocacy
When you need
Someone to lean on
Treating You Like Family Since 2004
Social Security Disability Attorney in Portland, Oregon
Navigating the SSD process can feel incredibly overwhelming—especially if you try to do it alone. If you have been recently denied Social Security Disability benefits, we're here for you. Put an experienced legal team on your side in the Pacific Northwest as you strive to pursue a brighter future for you and those you love. We're proud to serve clients throughout Washington, Oregon, and Northern California.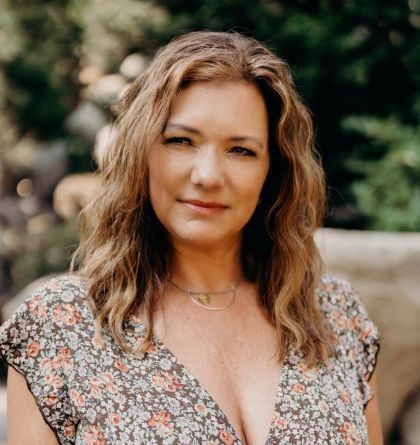 Lisa R Lang
Founder
Raised by a mother with Multiple Sclerosis, Lisa developed a passion and drive to help those with disabilities. After working for eight years as a lead paralegal for an attorney who was handicapped, Lisa earned her J.D. from Lewis and Clark Law School in 1995. When she began her solo practice in 2002, she took on a variety of cases, but her real ah-ha moment came after winning a case for a veteran with PTSD. She was able to give back to a veteran who had given so much. To this day, Lisa continues to offer compassionate advocacy and personal counsel to clients from across the Pacific Northwest who need it the most.
MORE ABOUT LISA
Why Choose JP Law PC?
Real Guidance
Our team members have personal experience living and working with people who are disabled. We know the challenges—and the joys—that come from it. When you work with JP Law PC, no matter where you live in Lake Oswego, Portland, or the surrounding areas, you'll receive committed advocacy and collaborative support every single step of the way.
Focused Service
Most attorneys who practice Social Security Disability Law try to take on as many clients as possible in order to maximize their profits. Here, we do things differently. We put time and effort into each client, whether they are a veteran with service-connected disabilities or a family member of someone who is disabled. You deserve favorable results in order to move forward with your life.
I am so impressed with my attorney, Lisa. Out of all that paperwork, she pulled out information on my neck injury from 2009 and presented it to the Judge. This evidence made all the difference. Lisa gets a 10 in my book, and everyone at JP Law was great.
Greg
I am extremely happy with JP Law's service. I was trying to get disability for 20 years and I was so happy when I won.
Sherry
Lisa Porter-Lang was great. I had lots of questions at first, and you answered my questions. Everything went smoothly and I got a win. Your service was great.
Kimberly
On Your Side From Day One
Navigating the world with a disability can be incredibly difficult, both personally and professionally. When Social Security Disability benefits have been denied to you, it only adds to the pain.
We understand. Whether you are a veteran with a disability after years of service, a worker nearing retirement who is having difficulty on the job, or anyone else, you deserve a shoulder to lean on. When you need help seeking Social Security Disability Benefits, reach out to us. Located in the Pacific Northwest, we have successfully handled SSI and SSDI law cases before administrative law judges and federal courts throughout the United States.
In an ideal world, everyone would get the Social Security Benefits they deserve as soon as they request them. However, this does not always happen. If the need arises for an SSD appeal, allow us to take some of the weight off your shoulders so you can focus on your health and your future.
There's no way around it—the SSD process can be complex and frustrating. Our goal is to work with you each step of the way, educating you on your options and letting you know that our doors are always open. Set up a free consultation with our team in Lake Oswego, Oregon, for guidance anywhere in the Pacific Northwest, including Portland, Washington, and beyond.